This meal is satisfying and comforting, but it doesn't feel heavy, which is why we love it for the early spring months when it just starting to warm up. This hearty soba noodle bowls is filled with cruchy green vegetables, marinated steak and spicy soy and maple sauce. This bowl is topped with cashews, green onions, cilantro and lime. 

Prepare the vegetables: Prepare the vegetables: In a medium pot bring the water (1 liter, 2 liter) to a boil on high heat. Rinse and dry all produces. Cut the bok choy in 4 cm slices. Cut the snap peas in 2. Slice the green onion in ½ cm slices. Roughly chop the cashew and the cilantro. Cut the lime in 6.
Cook the steak: When the bbq is hot, cook the pepper & coriander steak until desired temperature. For medium cook about 4-5 minutes per side. Remove the steak from bbq and set aside on a plate. Cover with foil and let rest before slicing. 
Note: Ensure the Beef steaks reach a minimal internal temperature of 130 degrees Fahrenheit 
Remove Steak from the grill at the following temparature based on desired doneness:
Rare: 130 to 135°F
Medium Rare: 140°F
Medium: 155°F
Well Done: 165°F
Cook the soba noodles: Once the water is boiling, add the soba noodles, stir. Cook for 7 minutes. Place a strainer in the sink, drain the soba noodles and rinse.
Cook the vegetables: In a pan, add the spicy maple soy sauce.  Turn on the heat to medium and bring the sauce to a boil, stiring regularly. Add the snap peas and cook for 3 minutes. Add the bok choy, cook for 1 additional minute. Add the drained soba noodles  to the pan. Combine to coat with the spicy maple soy sauce.
Slice the steak: Place the cooked pepper & coriander steak on a cutting board and slice it in about 1 cm slices. 
Garnish and serve: In individual bowls, place the soba noodles, steak slices and vegetables. Garnish with lime wedges, green onion slices, cilantro and cashew.
Included
2 portions
4 portions
Bok choy
Snap peas
cashews
lime
Green onion
cilantro
pepper & coriander steak
Soba noodles
Spicy maple soy sauce
water*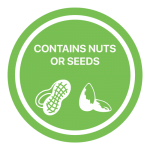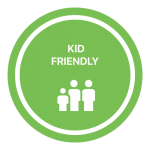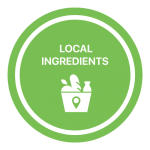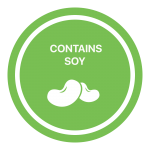 Note: We cannot guarantee any dish is allergen free.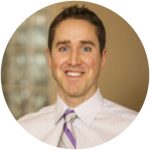 Dr. Herrington's
Health Fact
VEGETABLES 
vegetables are the best way to get your daily vitamins and minerals. The goal is to eat 5 servings or more per day (~2-3 cups). Start with the ones you like, and then try something new! Add vegetables to your favourite recipes, salads, or have them as an easy snack. One recent large study of over 65,000 people, found that for each serving of vegetables consumed, the risk of dying dropped 16%!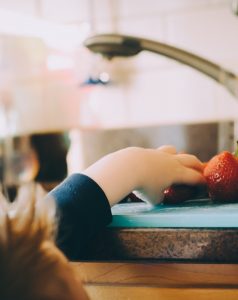 Making this recipe for kids?
Feel free to go easy or leave out the cilantro as some children do not like its flavour. 
Making this recipe with kids?
Ask the child to help by completing step 6