Celebrate BBQ season with bratwust hot dogs. Garnish them with the classics: sauerkraut, onions and mustard. Grill the buns for more texture and to bring out even more flavours from the bun. These hot dogs are served with crispy oven baked fries.  Bratwurst sausages from Pine View Farms are made artisanaly with simple ingredients.
Featured
Saskatchewan
Producer
Over 100 years ago Pine View Farm was settled by Jacob Boldt, his wife, and their 18 children. As fourth generation farmers and butchers they continue their legacy by offering craft meats to the community using time honoured traditions of years gone by.
Pine View Farms' animals are fed a biologically appropriate diet in accordance with the All Natural Protocol, and are able to enjoy the outdoors year round, weather permitting, with plenty of room to roam and exhibit their natural behaviours. All of these measures together create a low stress environment for their animals and result in a superior tasting product.
Click here to learn more about Pine View Farm's bratwurst sausage.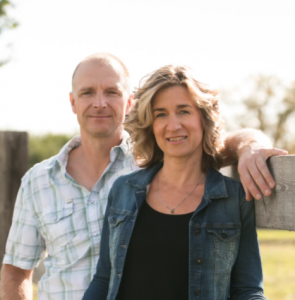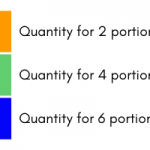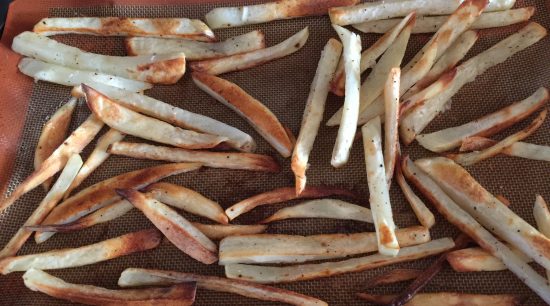 Bake the fries: Wash and rinse all produce. Turn on the oven to 430F. Line a baking sheet with a non-stick sheet or parchment paper. Peel the potatoes and cut into fry shape pieces, about 1 cm thick. Place the fries on the baking sheet. Drizzle with oil (1/2 tsp, 1 tsp, 1 1/2 tsp), salt (1/8 tsp, 1/4 tsp, 1/2 tsp), and pepper (1 pinch, 1/8 tsp, 1/4 tsp). Combine to ensure even coating and place an even layer to ensure the potatoes cook evenly. Bake in the oven about 20 minutes or until the potatoes are fully cooked and start to become golden. Keep the oven on to heat the buns.
Cook the sausage: Heat the BBQ to medium. Cook the bratwurst sausage for about 10 minutes, turning them halfway, or until they are fully cooked.
Cooking in a pan:  Place the pan on medium heat and add oil (1/2 tsp, 1 tsp, 1  1/2 tsp). Place the bratwurst sausage in the pan and bake on medium heat for about about 10-12 minutes or until fully cooked. Cover the pan to minimize oil splater.
Note: Ensure the bratwurst sausage are cooked to a minimal internal temperature of 160F.    
Prepare the onions: Peel the onion and dice as small as possible –  about 1/2 cm dices. The small dices ensure the onion flavour does not overwhelm the flavour of the sausage and other toppings. 
Toast the buns: . Cut the buns and open them so the toast evenly. Once the bratwurst sausage have about 1 minute left to cook, place the buns face down on the BBQ grill. Ensure the buns are not directly exposed to the heat so they do not burn. Grill the buns for 30 seconds to 1 minutes.  
Oven: Place the cut and open buns on the oven grill until they are toasted – about 1 minute.
Assemble and serve: Garnish each hot dog with  sauerkraut, onion and mustard. Serve with a side of baked fries.
2 portions
4 portions
6 portions
potatoes
bratwurst sausage
bun
mustard
saurkraut
onion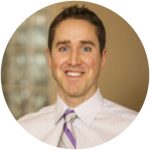 Dr. Herrington's
Health Fact
ONION 
Onions are high in the flavonoid quercetin, which has been found to improve allergy symptoms and reduce cancer risk. The sulfur compounds help lower blood pressure and prevent platelets from sticking together (which can reduce ones risk of a heart attack or stroke).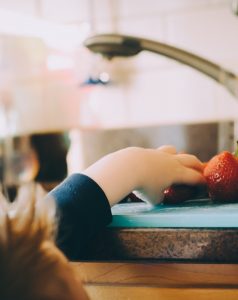 Cooking for kids?
Go easy on the saurkraur for kids  as they may not like its flavour.
Making this recipe with kids?
Ask the child to help by completing step 5:
BURIED HOPE CABERNET SAUVIGNON
Deep garnet colour; intense aromas and flavours of cassis, blackberry fruit, oak, chocolate and vanilla; ripe, soft and juicy on the palate.
Region: California
Colour: Red
Alcohol: 14.5%
Price (SLGA): $15.47

PETER LEHMANN LAYERS WHITE
Semillon, Muscat, Gewürztraminer and Pinot Gris, each add character to the final blend. An attractive pale yellow with green tints, it has aromas of citrus, hints of peach and aromatic lifted spiciness.
Region: South Australia
Colour: White
Alcohol: 11%
Price (SLGA): $17.75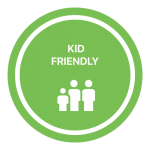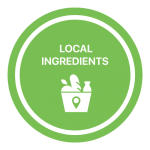 Note: We cannot guarantee any dish is allergen free.