Chicken pot pie is a classic. This puff pastry crusted chicken pot pie is filled with white sauce, turkey, carrots, celery and onions.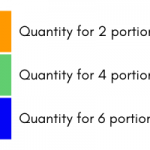 Setup: Wash and clean all produce. Pre-heat the oven to 425F. Wash and clean all produce.
Cut the carrots, celery and onion in small dices. Mince the parsley.
Cook the vegetables
:
In a large oiled pot on medium heat,
add the
vegetables
. Season with
salt & pepper
.
Cook for
5-6 minutes
.
Add 1,

 2,

3
 tbsp of
flour
. Cook
1 minute
.
Make the filling
:
In the pot, on medium heat, add the
pot pie mix
and 1 1/2 cup,

3 cups,

4 1/2 cups tbsp
cup
of
water.
while whisking until the sauce is thick. Add the
shredded turkey
. Season with
salt & pepper
. Add the
parsley.
Combine.
Transfer the filling to an ovenproof dish.
Roll the pie crust
:
Flour the
pie crust
. On a floured surface, roll the
pie crust
to about 1/2 cm thick. Place the dough over the filling. Cut a whole in the crust to let the steam escape.
Garnish & Serve:  Bake the pot pie at 425F for 10 minutes (or until lightly golden). Lower the temperature to 350F. Bake for an additional 10 to 20 minutes. Bon Appétit!
celery
carrot
turkey
parlsey
onion
pot pie mix: cream, better than bouillion vegetable stock concentrate, cornstarch
pie crust: all purpose flour, butter, crisco, water, egg, salt, vinegar.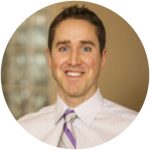 Dr. Herrington's
Health Fact
ONION
Cutting onions release strong sulfuric compounds that lead most people to tear up. Did you notice if cold onions are different?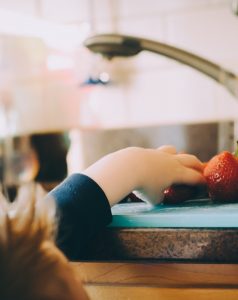 Cooking for kids?
Feel free to go easy on the polenta bake spice blend to make the flavours of the dish more kid friendly.
Making this recipe with kids?
Ask the child to help by completing step 3:
Painted Turtle Carbernet Sauvignon
Ripe and velvety currant and blackberry flavours
Region: Canada
Colour: Red
Alcohol: 12.5%
Price (SLGA): $10.58
Jackson-Triggs Proprietors Selection Chardonnay
Dry and full-bodied with aromas reminiscent of ripe apples and pears. A hint of oak and butter combine for a lingering, complex finish.
Region: Canada
Colour: White
Alcohol: 12.5%
Price (SLGA): $11.26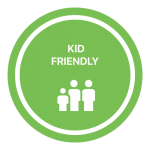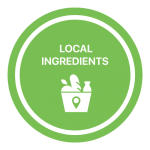 Note: We cannot guarantee any dish is allergen free.