Celebrate the 2021 harvest with this Bison rib-eye dinner. Saskatchewan raised bison, creamy mashed postatoes, sauted onions with leaks and bacon, roasted carrots and garnished with fresh thyme and goat cheese. This dish is ready in 35 minutes. Want a little wine with this? We've got you! Prairie bee meadery's haskap wine is a delicious pairing.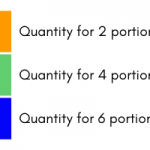 Cook the Bacon*: In a medium pan, on medium heat, add the bacon and cook until desired texture – about 5 minutes.
Note: If you have a 4P or 6P, start with step 2, as the water will take longer to boil for the potatoes. 
Start the potatoes: Peel the potatoes and cut them in about 1 inch dices.
Add diced potatoes to the pot and cover with water(min 1 inch over the potatoes). Bring to a boil and cook until totally soft, about 15 minutes*. Drain and return potatoes to pot.
*note: cutting the potatoes in small 1 inch dices makes them cook faster. 
Prepare and cook the vegetables:  Cut the carrots in 4 lenghwise. Cut the onion in 1cm slices. 
In the pan you cooked the bacon, add onions and leeks. Cook on medium covered until slightly caramelized – about 10 mins. 
When the potatoes have been boiling for 5 minutes, add the carrots to the water the potatoes are cooking in. 
Mash the potatoes:  Drain and return potatoes to pot.  mash potatoes until smooth. Melt the butter (3 tbsp, 1/3 cup, 1/2 cup) and warm the cream in a small saucepan or in the microwave. Add the melted butter and warm milk, salt (1/2 tsp, 1 tsp, 1/2 tsp). Mash the potatoes with an electric mixer or a potato masher. Add more milk or water, 1 tbsp at a time, as desired to reach desired consistency. Set aside.
Cook the steak and roast the carrots:  Pad the bison rib-eye steak dry and season it with salt and pepper. In an oiled pan on medium heat, add the bison and cooked carrots. Cook the steak until desired doneness – Here we cooked the steak 2 1/2 minutes/side. 
Tips: Do NOT overcook – it cooks way faster than beef!
Use a thermometer

Rare: 135ºF
Medium Rare: 145ºF
Medium:155ºF
Medium Well: >160ºF
Serve: Cut the bacon in small bite size. cut the bison rib-eye in slices.  Serve the mashed potatoes, onions, leaks, bacon, top with roasted carrots and bison rib-eye steak. Garnish with fresh thyme and goat cheese. 
2 portions
4 portions
6 portions
bacon
Potatoes
onion
leaks
Bison rib-eye
carrots
cream
goat cheese
fresh thyme
Prairie Bee Meadery – Haskap Haven
Premium haskap berries featured in a slightly dry, oaked mead. Haskap Haven is a full-bodied, robust red mead, perfect with red meat, pungent cheeses and tomato sauces. Premium haskap berries add glorious depth to this dry, powerful wine. This is a rich mead, oaked with a silky finish; an exquisite addition to any cellar or table.
Region: Moose Jaw, SK
Alcohol: 11.5%
Price (Prairie Bee Meadery): $32.81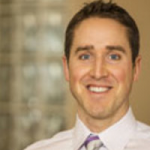 Dr. Craig Herrington Naturopath
CARROTS
Like all colourful vegetables, carrots are a gold mine of antioxidants such as carotenoids, polyphenols and vitamins. Beta-carotene in carrots helps protect vision (yes your grandmother was right!). A high intake of carotenoids has been linked with a significant decrease in post-menopausal breast cancer, as well as prostate cancer.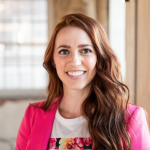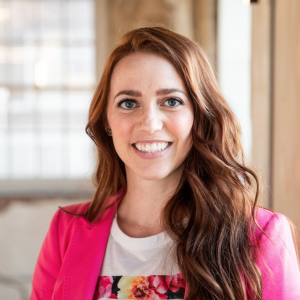 Lacey Engel, Registered Diatitian
GET COOKING
Get those kids in the kitchen! Little ones as young as two years old can help with meal prep. When kids help prepare food, they may be more likely to try the same food at the table. 
Try different texture – Raw carrots vs cooked
MAKING THIS RECIPE WITH KIDS ? 
Children are significantly more likely to try new foods when they helped prepare it. Let the child help complete these steps:
Step 4: add the warm cream and melted butter to the potatoes.
Step 6: garnish the dish with goat cheese and fresh thyme.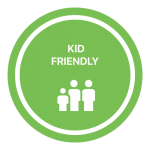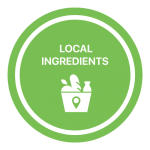 Note: We cannot guarantee any dish is allergen free. 
Weight Watchers Smart Points