Nachos! These delicious nachos are filled with flavours, textures and have a healthy twist. We replaced the traditional fried corn chips with baked corn tortilla and the sour cream with greek yogurt. The smoky  pulled pork with the coconut & mango hot sauce make these nachos outstanding.  To add a bit more greens to the nachos, they are served on a bed of romaine lettuce. Ready within 20 minutes, these nachos will quickly become a family favourite.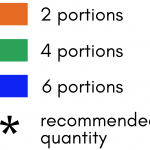 Setup & cut the corn tortilla: Pre-heat the oven to 350F. 
Cut the corn tortilla into chip sized wedges.
Bake the chips: Place the corn tortilla in 1 layer on a lined baking sheet. Season with salt. Cook 6 minutes, flip the chips and bake an additional 6 to 9 minutes.
Heat the pulled pork: Cut the onion in small dices. Reserve 1/3 onion to garnish the nachos.

In an oiled pan cook the onions 5 minutes. Add the pulled pork and adobo spice. Cook an additional 5 minutes. Stiring regularly. Add water 1 tbsp at a time if needed.
Bake the nachos: Shred the cheddar.
On the baking sheet you baked the corn chips, add the pulled pork, reserved onion and the cheddar. Bake 10 minutes to melt the cheddar. 
Cut the cilantro & hot pepperthe nachos: Separate the cilantro leaves. Thinly slice the hot pepper*.
*Note: If you prefer the nachos mild, skip the hot pepper or remove the seeds.  
Garnish the nachos: Garnish the nachos with cilantro, hot pepper*, greek yogurt, and coconut & mango hot sauce*.
*Note: If you prefer the nachos mild, skip the hot sauce and the hot pepper.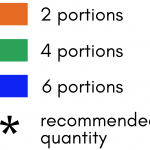 2 portions
4 portions
6 portions
pulled pork
hot pepper
coconut & mango hot sauce
cilantro
onion
corn tortilla
greek yogurt
cheddar
romaine lettuce
Dr. Craig Herrington, Naturopath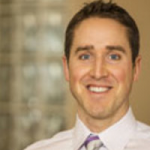 Owner: Regina Naturopathic
Corn
Corn is often believed to have limited health benefits, this is a myth. Corn is high in both lutein and zeaxanthin, two compounds that are important for healthy vision.
Lacey Engel, Registered Dietitian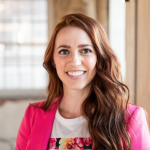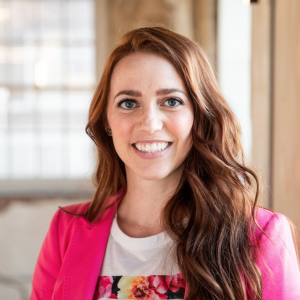 Owner: Beyond Baby Nutrition
Dips and sauces can be a fun way to customize a meal to your little one's taste preferences.
The greek yogurt is a great sauce for kids as it is not spicy. For kids, you can skip the hot sauce as well as the hot pepper. 
Kids can help assemble and garnish the nachos.
STERLING VINTNER'S PINOT NOIR 
Deep ruby colour; red cherry, earthy and vanilla aromas; light to medium bodied, dry; raspberry and cherry flavours with a nice touch of spice on the finish
Region: California
Colour: Red
Alcohol: 13.5%
Price (SLGA): $14.62
BODEGAS SALENTEIN PORTILLO SAUVIGNON BLANC
Fruity nose with aromas of white peach and grapefruit. Flavours of nectarine, citrus and under ripe mango in front of a cleansing, citrus-driven finish.
Region: Argentina
Colour: White
Alcohol: 13.5%
Price (SLGA): $15.69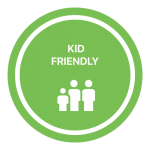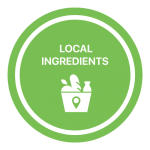 Note: We cannot guarantee any dish is allergen free.