This green goddess bowl is a delicious blend of quinoa and tons of green vegetables. This salad features roasted asparagus and zucchini, fresh spinach and cucumber. This recipe is super easy and delicious. Easy, yummy, awesome!
Featured
Saskatchewan
Products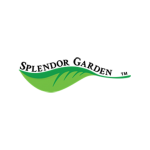 Prepare and cook the quinoa:  Turn on the oven to 375F to cook the vegetables. Place the quinoa in a strainer and rinse well.
Bring  the water (3 1/2 cups, 7 cups, 10 1/2 cup) to a boil in a pot on high heat. Add the quinoa, reduce the heat to low/medium and cook uncovered until desired texture is reached: 15 – 18 mins. Using a strainer strain and rinse the quinoa. Ensure all water is drained from the quinoa. 
Prepare the vegetables: Wash and rinse all produce. 
While the quinoa is cooking, break off the woody end of the asparagus. To do so – bend the asparagus spear about 2-3 cm from the end and it will break at the right spot. Discard to woody end. Cut the asparagus in 4 cm pieces.
Cut the zucchini in 1 cm dices. Slice the cucumber in 1/2 cm slices. 
Cook the asparagus: Place the zucchini on a baking sheet lined with non-stick liner and bake 5 minutes. Add the asparagus drizzle with oil (1/2 tsp, 1 tsp, 1 1/2 tsp), salt (1/4 tsp, 1/2 tsp, 3/4 tsp) and pepper (1/8 tsp, 1/4 tsp, 3/4 tsp). Toss to coat evenly on both the zucchini and asparagus. Bake 8 minutes or until the asparagus are cooked but still crunchy. 
Assemble & Serve: In individual bowls place the cooked quinoa, asparagus, zucchini and cucumber, spinach. Garnish with nuts & seeds blend and the green goddess dressing.
2 portions
4 portions
6 portions
Quinoa
asparagus
zucchini
mini cucumber
spinach
green goddess dressing
nuts and seeds blend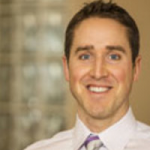 Dr. Craig Herrington, Naturopath
ZUCCHINI
Did you know that zucchinis are actually a fruit? The largest zucchini ever grown was 69.5 inches long and weighed over 65 pounds!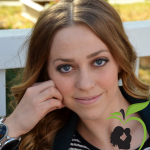 Lacey Engel, Registed Dietitian
Get Cooking
Did you hear that crunch? Ask your little one what sounds food makes in their mouth when they bite. It's an easy and quick way to make food more fun!  
Cooking for kids?
Feel free to slowly introduce new vegetables to children.
Making this recipe with kids?
Ask the child to help by completing step 2 & 4.
Prepare the vegetables
Assemble & serve 
BOUTARI CAMBAS RETSINA
Clear bright gold. Dry and tart flavour. Pine resin dominates the aroma and flavour at first. Hints of white fruit and floral notes.
Region: Country Hierarchy, Greece
Colour: White
Alcohol: 11.5%
Price (SLGA): $13.32
CONO SUR BICICLETA PINOT NOIR ROSE
Pomegranate and cranberry on the nose with light floral notes. Juicy sweet cherry flavours followed by a dry, fresh finish.
Region: Chili
Alcohol: 13%
Price (SLGA): $13.17
Note: We cannot guarantee any dish is allergen free.