These delicious chocolate chip peanut butter cookie dough protein bites are the perfect snack and will give you 8 grams of protein. They are ready in less than 10 minutes and fix your cookie craving. You can keep them in the freezer for up to 3 weeks. Enjoy!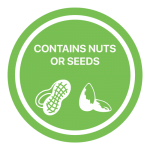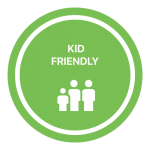 Note: We cannot guarantee any dish is allergen free.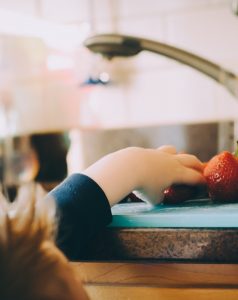 Making this recipe with kids?
Ask the child to help by completing steps 1, 3 and 4.
Place ingredients in a bowl
Roll the bites
enjoy
Included
16 bites
wet ingredients (maple syrup, coconut oil, vanilla extract)
natural peanut butter
dry ingredients (oat flour, coconut flour, vanilla protein powder, salt)
mini chocolate chip
water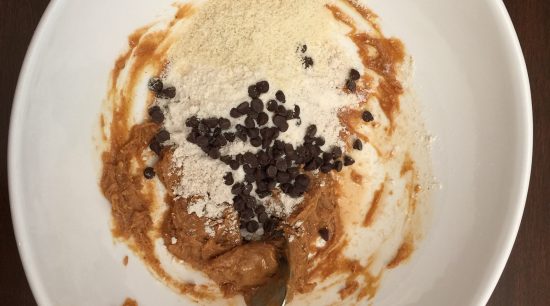 Place ingredients in a bowl: In a bowl, place the dry ingredients, wet ingredients, natural peanut butter and chocolate chips. 
Combine: With a spoon, combine the ingredients. Add up to 1 tbsp of water in 1/4 tbsp increment. Combine well after each addition. the mix should be doughy – not too wet, but not crumbling
Note: the amount of water required can vary depending on the humidity in the air. If the dough is still not holding in a ball shape  when you roll it after adding 1 tbsp of water, add more water in 1/4 tsp increments to ensure not too much water is added.
Roll the bites: Roll bites of about 1 tbsp each using your hands. 
Enjoy: Keep the protein bites in the fridge for up to a week or in the freezer for up to 3 weeks.