Biscotti looks like a challenge to bake, but if you can shape a meatloaf and slice a loaf of bread, you've got all the skills you need to make delicious, gorgeous biscotti. This Christmas biscotti is mildly scented with wild orange, lemon, anise, white chocolate and almonds. It is perfect to make your house smell like Christmas. They are delicious enjoyed while snuggling under a warm blanket with a hot cup of coffee or hot chocolate and a Christmas movie. Happy baking 🙂 
Recipe Update
This recipe can make 24 medium or 36 small cookies
It's the little memories that will last a lifetime
Cream butter,egg & sugar:Preheat oven to 325 F. Place rack in the middle of the oven. Line a baking sheet with parchment paper. 
In a bowl, add the sugar mix, egg(1) and the butter (1/4 cup) with an electric mixer.  Mix until combined – about 1 minute.
Add the flour mix: Add the flour mix and beat together with a large spoon.
First Bake: Divide the dough into two balls. On the lined baking sheet, shape the dough into 2 rows of 2 1/2  inch by 14 inch. 
Bake at 325 F for about 20 minutes or until golden and firm to touch. Remove from the oven and cool until warm.  Using a serrated knife, cut each loaves crosswise into 18 slices of 3/4 inch thick. 
Note: If you prefer larger cookies, cut each loaf in 12 slices. 
Note: A tip to ensure all cookies are the same size cut each loaves in half. Cut each half in 3 and each third in 3. This will give you 18 even slices.
Second Bake: Reduce the oven to 300 F. Arrange the slices, cut side down, on baking sheet. Bake for 10 minutes or until the biscotti golden. Transfer to a cooling rack and cool completely.
Melt white chocolate: Add about 2 inch of water to a small pot and bring to a boil. Place a glass bowl that is slightly larger than the pot on the boiling water.  Place the white chocolate in the bowl and melt stirring constantly with a spoon to avoid burning the chocolate.  
Note: You can also melt the white chocolate in the microwave. Heat it for 30 seconds. then in 10 second addition, mix with a spoon between each additional 10 seconds. This will ensure the chocolate does not burn.
Dip the cookies in chocolate: Once the  white chocolate is melted, use a spoon to cover to top of 1/3 of each biscotti with white chocolate. Place the biscotti on a cooling rack and let them cool until the chocolate is firm.
Note: These cookies can be made ahead. Store in airtight containers at room temperature up to 4 days, or freeze in airtight containers up to 1 month.
Included
24 cookies
Sugar mix: sugar, lemon & wild orange oil
flour mix: Flour, slivered almonds, baking soda, ground anise, salt
White chocolate
egg
butter
Making this recipe with kids?

Ask the child to help by completing steps 1, 2 &  6.
Cream butter, egg & sugar
Add the flour mix
Dip the cookies in chocolate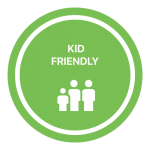 Note: We cannot guarantee any dish is allergen free.