Get ready to travel to Libanon and discover it's fresh, invigorating and flavourful cuisine. This dish is filled with warm and rounded Middle Eastern aromatics, like cinnamon and cumin, offset by cooling fresh mint. This traditional Lebanese couscous is the shape of small peas which is completely different from tiny fluffy grains of north African couscous.
Featured Saskatchewan Ingredients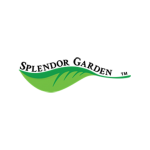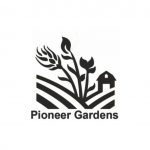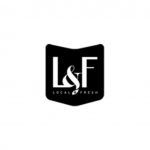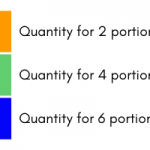 Cook Lebanese couscous: Dice the onion. Place half the onion in a pot with  water (4 cups, 6 to 8 cups, 10 cups). Season with salt. Bring to a boil.
Add the Lebanese couscous and cook for 12 minutes. Strain the couscous.
Gluten Friendly- Cook the quinoa:
Cook the quinoa like pasta.
Add the quinoa to boiling water, reduce the heat to low/medium and cook uncovered until desired texture is reached: 15 – 18 minutes. Using a strainer, strain and rinse the quinoa.
Preparation: Wash and dry all produce. Peel the carrot, slice the carrot and zucchini in thin slices. Roughly chop the dried apricot and plums and mint.
Cook the onion and carrot: In an oiled pan, add the onion and the carrot. Cook for 5 minutes. Add the Lebanese spice blend and season with salt & pepper. Cook for 1 minute, stirring constantly.
Add the vegetables & chickpeas: Add the zucchini, Lebanese chickpeas, dried apricots and plums, water (1/4 cup, 1/2 cup, 3/4 cup). Combine, keep the heat on medium and cook for 6 minutes. Add water 1 tbsp at a time if the pan dries out.
Finish the Lebanese couscous: In an oiled pot on the heat to medium/high, add the Lebanese couscous, fry for 5 minutes, stirring every minute or two. Add the vegetables and chickpeas. Combine.
Gluten Friendly- Combine: Add the quinoa and chicken to the vegetables. Combine
Garnish & serve: In individual bowls, place the couscous and garnish with mint. Serve.
2 portions
4 portions
6 portions
onion
Lebanese couscous
carrot
zucchini
Lebanese spice blend
dried plums
spiced chickpeas
mint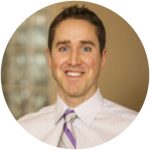 Dr. Herrington's
Health Fact
CHICKPEAS
Chickpeas are high in protein, vitamins and minerals, and contain a beneficial type of fibre, that promotes digestive health, heart health (by improving cholesterol levels), and even weight loss and diabetes.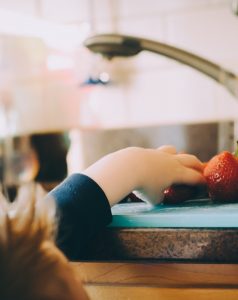 Making this recipe for kids?
Feel free to go easy on the Lebanese spice blend.
Making this recipe with kids?
Ask the child to help by completing steps 4 and 6:  
Add the vegetables and chickpeas
Garnish and serve
onion
lebanese couscous: wheat flour, water, salt
carrot
zucchini
mint
dried apricot & plumbs
Lebanese chickpeas: chickpeas, paprika, black pepper, cumin, cloves, coriander, cardamom, nutmeg, cinnamon.
Lebanese spice blend: paprika, black pepper, cumin, cloves, coriander, cardamom, nutmeg, cinnamon.
Gluten friendly adaptation
quinoa instead of lebanese couscous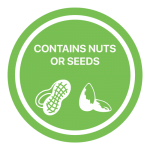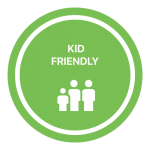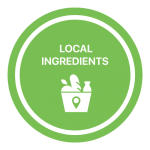 Note: We cannot guarantee any dish is allergen free.