Rainbow spring rolls are packed with colorful, fresh vegetables and are paired with a creamy peanut sauce. These bright and zesty rolls are healthy and delicious!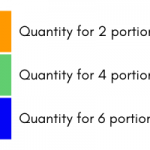 Set up: Bring water to a boil for the vermicelli. 
Cook the vermicelli: When the water is boiling, add the vermicelli and cook for 4 minutes. Drain the vermicelli in the strainer or colander. Rinse the vermicelli under cold water. Set aside.
Prepare the vegetables: Rinse and dry all produce. Cut the cucumber and carrots in julienne slices (the shape of a match). Separate the  mint leaves.
Soften the rice paper: In a plate, place 1 cm of warm water. Submerge a sheet of rice paper for 10 seconds*.
Place the wet rice paper on a cutting board or a plate.
Note: If you let the rice paper submerged too long the rice paper will become too fragile to work with.
Assemble the fresh rolls: Set up your assembly station. See the first image for recommended step order.
Towards the top end of the rice paper, add the vermicelli, carrots, red cabbage, romaine and mint. Fold the left and right side of rice paper over the fillings, then roll the rice paper tightly from the top to the bottom. Repeat the process of step 4 and 5 until all the rice paper is used.
Serve: Serve the fresh rolls with the creamy peanut sauce.
*If you requested kits without peanuts, you received a Ying + Yang sauce. It is a sweet thai chili sauce. Use it to dip your fresh rolls.
2 portions
4 portions
6 portions
rice paper
vermicelli
red cabbage
carrot
cucumber
romaine
mint
peanut sauce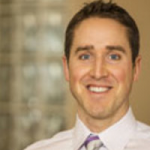 Dr Craig Herrington, Naturopath
CARROT
Like all colourful vegetables, carrots are a gold mine of antioxidants such as carotenoids, polyphenols and vitamins. Beta-carotene in carrots helps protect vision (yes your grandmother was right!). A high intake of carotenoids has been linked with a significant decrease in post-menopausal breast cancer, as well as prostate cancer.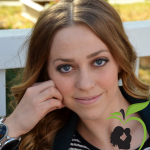 Lacey Engel, Registered Dietician
Crunchy foods
Did you hear that crunch? Ask your little one what sounds food makes in their mouth when they bite. It's an easy and quick way to make food more fun!
Making this recipe with kids?
Ask the child to help by completing steps 2 and 4:
Finish the vermicelli
Soften the rice paper
Recommended Wine & Sake Pairing
KENDERMANN CLASSIC RIESLING
Riesling is Germany's most noble and popular variety. The Kendermann Classic Riesling is an elegant wine from this renowned grape.
Region: San Antonio Valley, Chili
Colour: White
Alcohol: 12%
Price (SLGA): $13.04
HAKUTSURU SAKE
Characterized by its well-matured, full-bodied taste and mellow flavours.
Region: Japan
Alcohol: 15%
Price (SLGA): $12.85

Note: We cannot guarantee any dish is allergen free. 
Weight Watchers Smart Points